Hiscox vs. NEXT Insurance vs. biBERK: Which is Best for your Small Business?
Last Updated on February 17, 2023
Insurtech or the intersection of insurance and technology has been changing the game. In recent years, insurtech startups such as NEXT have been on the rise to challenge the status quo in the insurance industry, using technology to streamline the buying process to using data and analytics to price insurance products more accurately.
But although this is a more recent innovation, some of the companies utilizing it have actually been in the industry for years and are only adapting to changing customer needs as time passes. Among these are Hiscox and the Berkshire Hathaway group that developed biBERK.
In this article, we will be comparing Hiscox, NEXT, and biBERK–all three great options for reliable business insurance–to help you decide which of them best suits the needs of your enterprise.
Table of Contents
Choosing the Right Provider
Company Descriptions
Hiscox
NEXT
biBERK
Coverages Offered
Online and Offline Support Availability
Cost of Insurance Policies
Pros and Cons
The Bottom Line
Choosing the Right Provider for Business Insurance
There are a few factors you should keep in mind when choosing a provider for business insurance. The size of your business, the type of business, your budget, and the coverage you need will all play a role in determining which provider is right for you. We expound on why below.
The size of your business. Small businesses have different insurance needs than large businesses. Make sure the provider you choose offers coverage that is appropriate for the size of your business.
Your business type. The type of business you have will also play a role in determining which provider is right for you. Some providers specialize in certain types of businesses, so it is important to find one that specializes in insuring businesses like yours.
Your budget: Your budget is another important factor to consider when choosing a provider for business insurance. Make sure you find a provider that offers coverage at a price you can afford.
Coverages you need: The final factor to consider when choosing a provider for business insurance is the coverage you need. Make sure you find a provider that offers the coverage you need for your business.
But, beyond what your enterprise needs, you should also look for certain factors in your list of providers, such as whether or not they are even authorized to sell insurance in your state, or if they have a good history and strong financial background when it comes to claims processing.
In the next sections, we look at the history of Hiscox, NEXT, and biBERK, their pros and cons, price points, and the availability of their online and offline channels for customer support to help you determine which among them is the best fit for your company.
Company Descriptions
To help you narrow down your options, we've compiled a list of the three best business insurance providers: Hiscox, NEXT, and biBERK.
Hiscox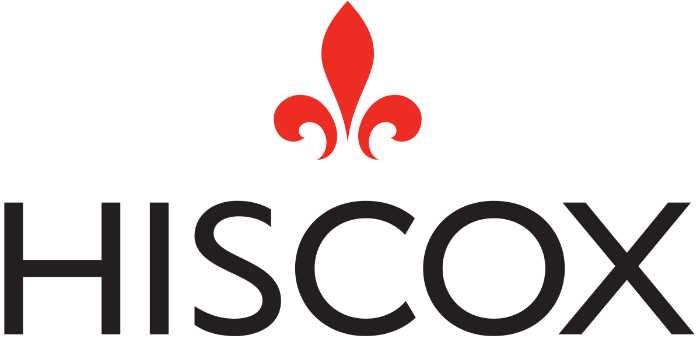 Hiscox is a specialist in small business insurance and has been helping businesses not only protect themselves but also grow since 1901.
They offer a range of coverages including professional liability, commercial auto, workers' compensation, and cyber insurance.
NEXT
NEXT Insurance, based in Palo Alto, California, is a digital insurance company born in 2015 that focuses on small businesses and their unique needs. Using AI technology and machine learning, they created a system where clients can bundle coverages, pay for premiums, and manage policies all online–obtaining insurance much faster than they would using traditional methods.
biBERK

biBERK is an insurance company developed by the Berkshire Hathaway Direct Insurance Group, which was created by Warren Buffett. The goal for this company was to help small business owners get coverage that is needed in most industries, only without the inefficiencies of traditional insurance.
Their key policies include general liability, professional liability, workers' compensation, commercial auto liability, and more.
Coverages Offered by Hiscox, NEXT, and biBERK
Here are the key policies which you can get from all three providers:
General Liability Insurance: General liability insurance can help pay small businesses for the costs incurred in property damage, bodily injury, libel, slander, or even copyright infringement.
Professional Liability Insurance: Also called errors and omissions insurance, this type of policy can help protect businesses offering expertise from professionals from damages or legal costs that may arise from their advice or services.
Business Owners' Policy: A BOP is an insurance policy that combines property and liability coverage for a firm. It's a simplified type of insurance for small firms since it covers damage that may be incurred by both customers and the business properties themselves.
Commercial Auto Insurance: This insures vehicles used in conducting business from damage and businesses from vehicle-related accidents.
Workers' Compensation Insurance: This will pay for the medical treatment or other expenses of your employees if they suffer from injuries and illnesses while on the job.
Coverages Offered by Both Hiscox and biBERK
Umbrella Insurance: Umbrella insurance is a type of policy that offers protection beyond the limits and coverage of other existing policies.
Cyber Insurance: Cyber insurance is a type of coverage that covers a business for financial losses resulting from a cyberattack or data breach.
Coverages Only Offered by NEXT
Commercial Property Insurance: Although included in a BOP offered by all companies, commercial property insurance is also sold separately by NEXT. This insurance covers your company's physical assets in the case of a covered disaster, such as fire, explosions, leaking pipes, storms, theft, and vandalism.
Liquor Liability Insurance: Liquor liability insurance protects businesses that sell, serve, or distribute alcohol as it will help settle legal fees or medical expenses if an intoxicated customer causes harm to someone else or their property.
Product Liability Insurance: Product liability insurance covers claims for personal injuries and property damages caused by your company's goods.
Hired and Non-owned Auto Insurance: Hired and Non-Owned Auto insurance (HNOA) is an additional coverage you can purchase for a commercial auto insurance policy. This type of policy covers liability damages for rented or leased cars.
Tools and Equipment Insurance: In the event that your equipment is lost, stolen, or damaged, this coverage will pay for repairs or replacements so that you can get back to work quickly.
Coverages Only Offered by Hiscox
Medical Malpractice Insurance: If you work in the healthcare industry, medical malpractice insurance can protect your company from responsibility if something goes wrong and a patient is harmed or suffers death.
Short-term Liability Insurance: Hiscox's short-term general liability insurance is perfect for businesses whose operations are seasonal, and their short-term professional liability insurance is ideal for professionals who work on time-sensitive projects. Hiscox offers these through their partnership with Thimble.
Directors' and Officers' Insurance: Directors and officers of your firm will be indemnified from personal financial losses if they're sued for unlawful decisions or actions while performing their business responsibilities under this sort of insurance.
Online and Offline Support Availability
Hiscox Support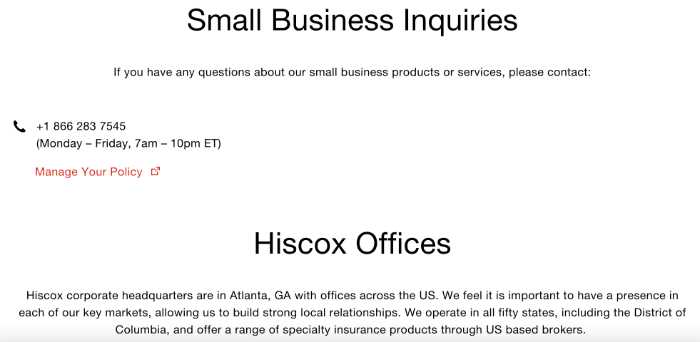 For advice or support, potential clients and existing customers may contact Hiscox by phone at +1 866 283 7545 available Monday to Friday from 7 a.m.-10 p.m. They are also reachable through mail and their offices are listed on their website.
Meanwhile, clients can file claims online through a form, and a representative will respond to them by email.
NEXT Support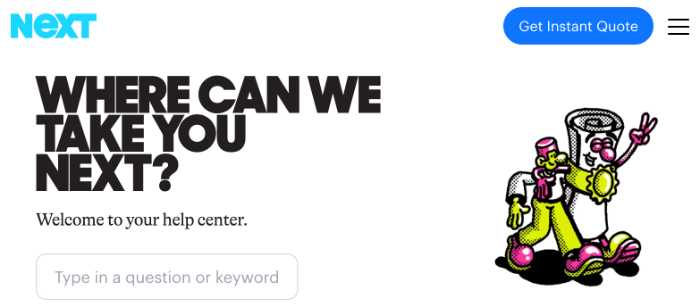 NEXT only provides client service through internet channels. They redirect you to their help center if you want to ask a general question, where you can type in a query or keyword to discover an article or frequently asked question (FAQ) that will assist you.
Otherwise, from Mondays through Fridays from 8 a.m. CT until 5 p.m., they provide live chat support, through which you may contact their insurance team for assistance or advice.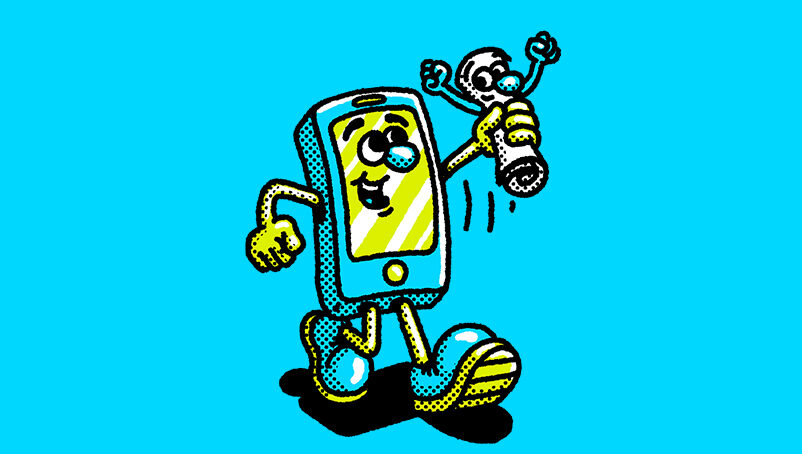 Photo Credit: nextinsurance.com
Alternatively, you can manage your insurance policy, obtain a certificate of insurance (COI), update your coverage if needed, and file a claim from NEXT's mobile app if you are already an existing customer.
biBERK Support
You may contact a biBERK insurance expert by phone by dialing 1-877-797-0387. Their customer service hours are from 7 a.m.-9 p.m EST on weekdays (Mondays to Fridays).
Cost of Insurance Policies
There are multiple factors that go into pricing insurance policies, which means that the cost will vary greatly across providers. However, they are more or less the same for each and can include your business size, operations, the amount of coverage you need, and your claims history if it is available.
And while it is still best to obtain quotes from your top choices for providers, we can compare the affordability of their prices by looking at one insurance coverage and seeing their costs side-by-side.
NEXT offers general liability coverage for as low as $128 a year while this can double and go up to $300 from biBERK. On the other hand, this policy will average at $30 a month or $360 annually from Hiscox. As such, Hiscox has the highest premiums while NEXT offers the most affordable price for the same policy.
Pros and Cons
Overall, Hiscox is one of the most popular choices for small businesses due to their comprehensive coverage options, high financial strength ratings, and, of course, experience in the industry. They specialize in many types of businesses and are regarded as reliable so getting insured by them can give you ample peace of mind if you are willing to spend a bit more. However, because of their high premiums and resources for managing businesses, they may be more fitting for already established enterprises and seasoned professionals. Is Hiscox a good fit for your small business? Find out in our Hiscox insurance review post.
biBERK is also a reliable company as they are under the Berkshire Hathaway Insurance Group, and they offer simple coverage if you would like to have a straightforward experience and a solid middle ground among the three when it comes to pricing. Here's our full biBerk insurance review with all the details.
Lastly, NEXT offers an excellent mix of coverages for small businesses at a very affordable price. However, it is worth noting that their online platform and lack of brick-and-mortar support may not be ideal for those who prefer working with an insurer face-to-face or over the phone. Discover how this insurtech innovator is changing the game for small business owners in our Next insurance review.
The Bottom Line
There is no one-size-fits-all when it comes to small business insurance. The best provider for you will ultimately depend on your specific business needs and your preferences as the owner.
We hope that, with these comparisons, we have helped you narrow down your choices and eventually come to a decision where you will get insurance. However, to find the right fit, it is still recommended get quotes from all three companies and compare their rates before making your final pick. Thank you for reading!