As if small business owners don't already spend a lot of time learning and working on their business, insurance can be another thing to worry about. First, you have to become knowledgeable about the types of coverage necessary for your business structure, and then there are companies, brokers, and agents to deal with, plus you have to check if the insurance you need is available in your area. On top of these, policies can sometimes be inadequate or even overlap, and the claims process could be long and tedious.
For these reasons, NEXT, biBERK, and THREE are among the best commercial insurance companies and were built to make getting insured simpler, easier, and faster for small businesses. With their informative websites, online quoting systems, and on-call agents, you could learn about and purchase your policy from your computer.
But although they have streamlined policy purchasing, choosing a provider may not be so simple. Thus, in this NEXT vs biBERK vs THREE insurance article, we will be comparing the three from their history, coverage selections, to their financial strength. You can decide which factors are most important for your small business.
What Should You Look for in A Business Insurance Company?
When it comes to finding an insurance company, small business owners should look for a few key factors. We have listed them as follows:
Licensing. You should ensure that your chosen insurance provider is authorized to operate in your state so you know that their policies are designed to be in your best interest. This also means that their operations are regulated by the state insurance department that can step in should anything go wrong.
Coverage Options. Your provider should have the types of insurance for your business type. Some of them specialize in self-employed and professional service businesses while some will have coverage more suited for businesses with physical stores and/or sell products. You should explore an insurance company's products to see if they have the policy you need.
Price. Premiums vary across different insurers, but you should be able to find a policy that fits your budget. You can get quotes from multiple providers to compare prices and see which offers the best deal.
Company History. You should always take a look at your provider's founder/s, headquarters, years in the industry, and other proofs of legitimacy and reliability before doing business with them. You may also refer to independent review organizations such as the Better Business Bureau that rate a company's history of addressing complaints as a demonstration of their business practices.
Customer Service. As does the Better Business Bureau, customers provide insight into a company's performance by giving feedback on their client support and customer service. You could easily access these on the web or by word-of-mouth, seeing which providers are trusted by small business owners such as yourself.
Financial Strength. This one seems more technical, but it's important to look into your provider's backers or independent credit rating agencies to assess their financial strength. This is because it determines their ability to pay for your claims once you file them.
Ease of Use. Ease of use can be determined by your preferences. You may prefer a provider that is more modern and has a mobile app available for convenience or you may prefer the personal touch of speaking with an agent over the phone. Digital business insurance companies offer online quotes and enable you to purchase and pay for your policy online as well–an innovation that has been more convenient than traditional insurance for most business owners.
Company Profiles
Now that you know what to look for in a company, you may have already narrowed down your options. NEXT, biBERK, and THREE are all good options for business owners who are looking for accessibility, affordability, and convenience. Below are brief overviews of the companies.
NEXT

Next insurance is a leading provider of commercial insurance solutions for businesses of all sizes. With a focus on innovation, technology, and exceptional customer service, the company is committed to helping businesses protect their assets and manage risk effectively.
At Next insurance, it is understood that every business is unique and has its own set of risks and challenges. That's why the company offers a wide range of insurance products and services that can be tailored to meet the specific needs of each customer. Whether a business is a small owner-operated company or a large corporation, Next has the expertise and resources to help protect their business from the unexpected.
The team of experienced insurance professionals at Next business insurance is dedicated to providing customers with the highest level of service and support. They work closely with clients to understand their needs and develop customized insurance solutions that meet their unique requirements. Next insurance also offers a range of value-added services, such as risk management and loss prevention programs, to help clients mitigate risks and prevent losses.
Next believes in using the latest technology and data analytics to improve underwriting processes and provide customers with the most accurate pricing and coverage recommendations. They also offer a range of digital tools and resources that make it easy for clients to manage their insurance policies and claims online.
With Next insurance, businesses can have peace of mind knowing they have a partner who is committed to protecting their business and helping them achieve their goals.
biBERK

biBerk insurance is a trusted provider of commercial insurance solutions for small and medium-sized businesses. With a focus on expertise, customer service, and affordability, biBerk is dedicated to helping businesses protect their assets and thrive in today's competitive marketplace.
At biBerk, they understand that small business owners face unique challenges and risks. That's why they offer a range of insurance products and services that are tailored to meet the specific needs of each customer. biBerk insurance has the expertise and resources to help them choose the right coverage for their business.
biBerk is committed to providing their customers with exceptional service and support. Their team of experienced insurance professionals is available to answer questions and help businesses navigate the insurance process.
biBerk, a subsidiary of Warren Buffet's Berkshire Hathaway, is an insurance provider that is dedicated to the success of small businesses. They believe that by providing affordable and effective insurance solutions, they can help entrepreneurs and small business owners achieve their goals and grow their businesses.
THREE

Source: threeinsurance.com
Three insurance is among the best commercial insurance companies for businesses of all sizes and across a wide range of industries. As a subsidiary of Berkshire Hathaway, they have the financial strength and stability to meet even the most complex insurance needs, giving their customers peace of mind knowing they are protected by a company that is built to last.
Three is committed to providing their customers with exceptional service and support. Their team of experienced insurance professionals work closely with clients to understand their unique insurance needs and develop customized solutions that meet their requirements. They take pride in their ability to provide personalized service, ensuring that customers receive the attention they deserve.
One of the key strengths of Three insurance is their commitment to simplicity. They offer a jargon-free, three-page business insurance policy that is easy to understand and transparent. This approach ensures that customers know exactly what they are getting, without the confusion and complexity of traditional insurance policies.
Overall, Three insurance is committed to providing their customers with the best possible insurance solutions and service. Their focus on simplicity makes them a standout in the insurance industry.
Coverages Offered Across All Three Companies
Because they are all aimed at serving small enterprises, the following are the common coverage options that NEXT insurance, biBERK, and THREE provide. Each provides small businesses with protection from common claims.
General Liability Insurance: General liability insurance will protect you from third-party bodily injury and property damage claims, as well as any related legal fees.
Professional Liability Insurance: If you give advice or provide a service to others, you most likely need professional liability insurance to protect you should your client suffer from financial harm resulting from your negligence or mistakes.
Workers' Compensation Insurance: Workers' compensation is insurance that an employer purchases to cover the costs of medical care and cash benefits for workers who are harmed or become sick as a result of their employment.
Commercial Auto Insurance: Commercial auto insurance is insurance that covers the vehicles owned and used by businesses. This can include, but is not limited to, cars, trucks, vans, and other types of vehicles.
Coverages Offered by Only Two Companies
On the other hand, some policies are only available from three of the mentioned business insurance providers. They are:
Business Owners' Policy: This policy is only offered by NEXT insurance and biBERK. It combines general liability insurance and business property insurance for added protection for your business' valuables such as your inventory, equipment, and supplies. Although not offered by Thimble, Three's "The Policy" also includes general liability insurance and business property insurance separately.

Source: biberk.com
Commercial Property Insurance: This insurance is only offered by NEXT and Thimble. Business property insurance protects your company's physical assets in the event of a covered catastrophe, such as fire, explosions, broken pipes, storms, theft, and vandalism.
Coverages Only Offered by NEXT Insurance
Product Liability Insurance: Product liability insurance covers claims for personal injury or property damage caused by your company's products.
Hired and Non-owned Auto Insurance: Hired and Non-Owned Auto insurance (HNOA) is usually an add-on to a commercial auto insurance policy that covers rented or leased car liability damages. These damages may include settlements or judgments, attorney fees, and other court costs resulting from an auto accident for which you or one of your employees are responsible.
Liquor Liability Insurance: Liquor liability insurance protects businesses that sell, serve, or distribute alcohol. It mainly covers legal fees or medical expenses if an intoxicated customer causes harm to someone or someone's property.
Discover in our Next insurance review how this fast-growing small business insurer uses to technology to better serve its customers.
Coverages Only Offered by biBERK Business Insurance
Umbrella Insurance: Umbrella insurance is a form of excess or enhanced coverage that adds to the limits and benefits of other insurance policies. Umbrella insurance may cover accidents, property damage, certain lawsuits, and personal liability claims.
Cyber Insurance: Cyber insurance protects businesses from the financial risks associated with conducting business online. Also called cyber liability insurance or cybersecurity insurance, this type of policy can help cover the costs of a data breach, public relations damages, and more.
Our biBerk insurance review reveals more of what this small business insurer has to offer.
Coverage Only Offered by THREE Insurance
Directors' and Officers' Insurance: If a company director or officer is sued for wrongful acts committed in the course of their business, this policy will cover them and their personal assets.
Find out more about this company's unique approach to small business insurance in our Three insurance review.
Online and Offline Support Availability
As mentioned, small business owners have different preferences when it comes to customer service and client support. These are the channels that are provided by NEXT, biBERK insurance, and THREE to help their customers.
NEXT Support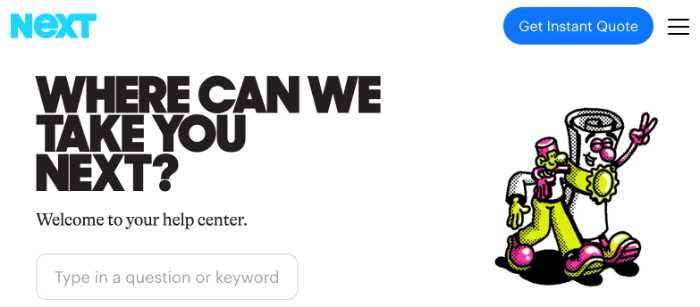 Clients who prefer to communicate online would love NEXT's customer service. You can access NEXT's live chat with an agent feature from Monday-Friday 8 a.m.-5 p.m. CT for any issues while their help center is available for more general inquiries.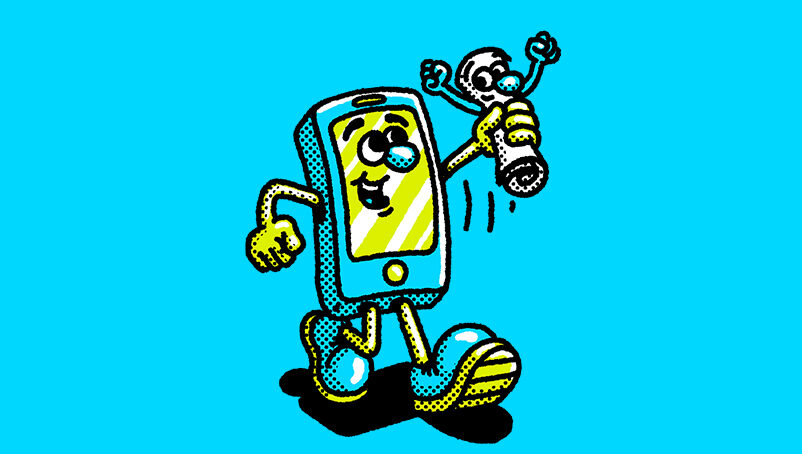 Photo Credit: nextinsurance.com
The NEXT business insurance mobile app is also useful for managing your company insurance policy, having a certificate of insurance issued digitally, and filing a claim with only a few clicks.
biBERK Support
biBERK customer service is available through an offline channel. Specifically, you may get in touch with an insurance expert by dialing 1-877-797-0387 anytime from 7 a.m.-9 p.m. EST on Mondays to Fridays.
THREE Support
The same goes for THREE. Customers can talk to business advisers who are available to serve them from Monday to Friday between 8 a.m. and 9 p.m. EST. THREE's customer service number is 1-800-507-4495.
Cost of Insurance Policies
Before comparing the cost of insurance policies from the three companies, let's take a look at the factors that go into pricing these.
As you know, there are a variety of different types of insurance policies available for businesses, and each one has its own set of features and benefits. When it comes to pricing, insurers will often consider the following factors:
The size of your business
Your business type
Your business location
The insurance coverages you need
Your claims history
These are just some of the factors that insurers take into account. And while it is still best to get a quote for your business needs, we can compare the affordability of the companies' policies by taking a look at their starting rates for general liability insurance.
You can get general liability coverage from NEXT insurance for as low as $11 monthly or $128 annually, while this will cost you 300$ from biBERK. Meanwhile, because THREE bundles insurance into one policy, it is hard to identify how much general liability would cost by itself, but you could save up to 20% off your premiums if you combine it with other coverages.
Overall, NEXT continues to be the least costly among the three options, but THREE could also save you money if you need comprehensive coverage. biBERK, in contrast, is a good middle ground if you are looking to get only a few covers in your policy.
Pros and Cons of NEXT, biBERK, and THREE
In general, NEXT, biBERK, and THREE are all good options for busy entrepreneurs because they allow you to quote and purchase a policy online. However, NEXT might be best for small business owners who want comprehensive coverage with add-ons such as liquor and product liability at an affordable price. It also fares well when it comes to ease of use because of its mobile app and live chat feature.
biBERK and THREE are both reliable Berkshire Hathaway companies and should be considered by companies that want a simple online experience. However, biBERK insurance does not have as many coverages available as does THREE so if you have additional needs, then, the latter may be the way to go. This is because THREE provides a solution for saving money and time by bundling insurance coverages into one policy.
The Bottom Line
NEXT, biBERK insurance, and THREE are all excellent choices for business insurance. It really comes down to what you need and what you can afford. Consider your business' size, type, location, and coverage needs when shopping for an insurance policy.
And of course, always get quotes from multiple insurers to make sure you are getting the best deal. We hope this article has helped you in choosing among the three!