Carpenters Liability Insurance Guards Against Business What Ifs
Last Updated on August 12, 2023
Discover the ever-increasing popularity of flexible liability insurance for carpenters. Part-time carpentry professionals are hailing the benefits of hourly, daily, and monthly options that better align with their project schedules.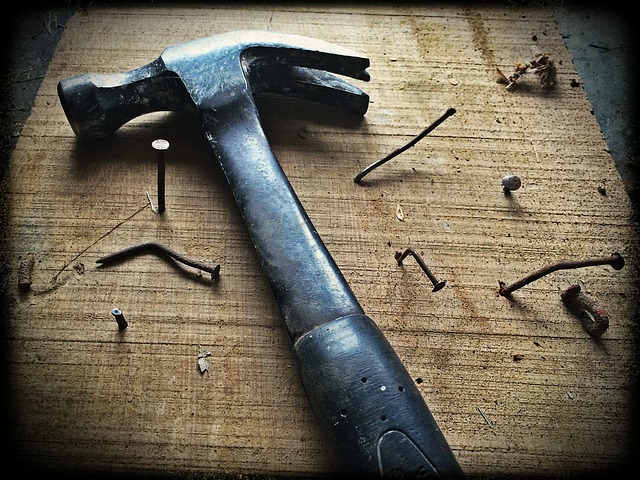 General liability insurance is important for carpenters since carpentry is inherently dangerous, and accidents can happen at any hour of the day, any day of the week, or any month of the year.
There are always safety standards in place to protect the public, but even with these extra measures, accidents can still happen. This is where carpenter liability insurance comes into play as a way to help you cover any damages that might occur.
Carpenters insurance can provide peace of mind in knowing that you are protected financially in the event of an accident or lawsuit. If you are found liable for damages, your insurance policy will help to cover medical expenses, legal fees, and other financial liabilities.
While general liability coverage is not required by law, it is a wise investment . By protecting yourself with this type of coverage, you can avoid financial ruin in the event of an accident or lawsuit.
Today, we'll help you nail your policy as we run you through the basics of general liability insurance for carpenters from what it covers to how you can get it.
What is general liability insurance for carpenters?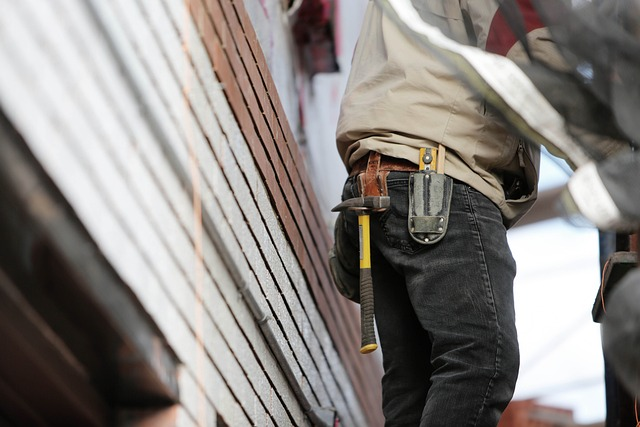 Carpenter insurance is a type of insurance that can help protect your business from financial damages if you're sued or held liable for something like property damage or personal injury caused by your carpentry business.
For carpenters, in particular, this type of coverage can be important, as your work often involves using power tools that could pose harm to those unfamiliar with how to use them and working at heights that put people in danger of falling. Carpenters always run the risk of accidents happening on a daily basis, making insurance coverage a necessity.
Your clients will also often demand that you have, at the very least, hourly carpenter insurance before they hire to conduct activities on their premises. Better yet, having a monthly policy assures them that any potential damages will be covered, and authorizes you to work on their homes or buildings in the first place.
What does carpenters' general liability insurance cover?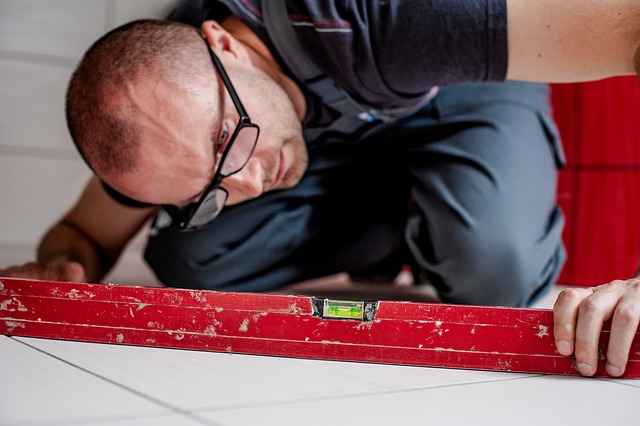 Carpenters liability insurance protects your business from many potential risks, such as:
Bodily damage: You're building closet shelves for a customer. While taking measurements, you set your drill aside and the customer trips over it, suffering a broken wrist. If the client files a claim, carpenter insurance may cover their medical bills and shield you from lawsuit.
Property damage: For example, let's say you're working on a kitchen remodel for a client and measuring for cabinets. You're one hour into the project and accidentally hit a water pipe while drilling and flooded the kitchen. In this case, your carpenters insurance would cover the claim so that you can complete the job on schedule.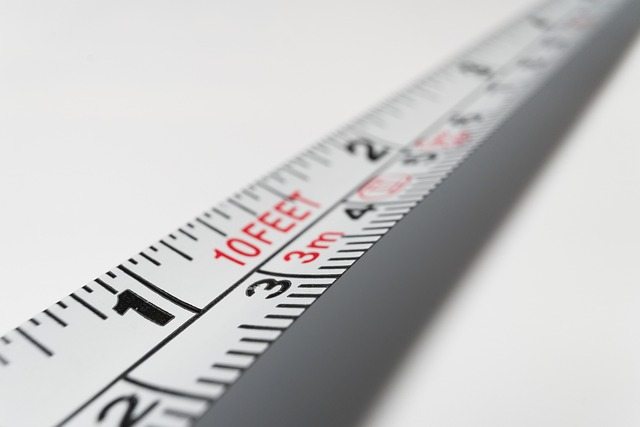 Let's say you're working on a large-scale project for a client, such as building a custom house from the ground up. This type of project could take weeks, if not months, to complete, and with that comes the potential for many risks and accidents.
Your carpenters insurance policy can provide protection for injuries, property damage, and other liabilities that might arise during the project. It could also cover the cost of any damage caused by natural disasters or other unforeseen events that could halt the work for a day or more.
In addition to the risks of property damage and injury, carpenters also face the risk of damage to their reputation. If a client is dissatisfied with your work, they may leave negative reviews online, which could impact your future business opportunities.
In this case, your carpenter insurance policy could also cover the cost of reputation management services to help repair any damage to your reputation caused by a dissatisfied customer. This type of protection is essential in today's digital age, where online reviews and ratings can make or break a business within a matter of hours.
How much does carpenters' general liability insurance cost?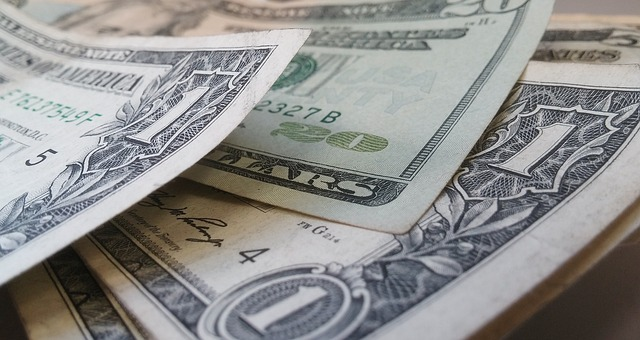 Carpenter insurance cost will differ dependent on a variety of criteria, including the projects you work on (do you build sheds or rebuild apartment complexes?), where they are located (do you paint in busy areas or focus on smaller towns?), and your payroll (how many workers do you have and how much do you pay them?).
It's important to remember that these factors can change from day to day, so it's a good idea to review your coverage regularly to ensure it's still appropriate for your needs.
You may anticipate that you will be asked the same questions when obtaining a quotation, and it is reasonable to assume that the larger your company grows and the more services you offer, the higher your premium will be.
Therefore, it's important to factor in monthly payments into your budget to ensure you can afford the coverage you need. In the end, it would still be advantageous to acquire quotes from multiple carpenters insurance providers, which is discussed in the section below.
How can I get the best general liability insurance for carpenters?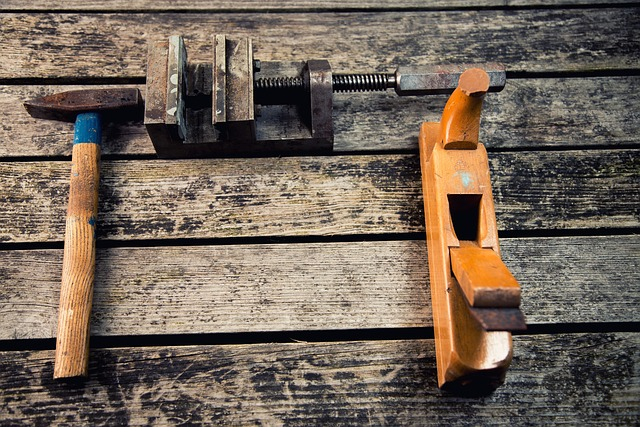 The best way to get carpenters liability insurance is by shopping around and comparing quotes from multiple insurers. This will allow you to find the coverage that best suits your business needs at a price you can afford.
When getting quotes, be sure to provide the same information to each insurer so that you can compare their rates more effectively. It's also important to read the fine print of each policy so that you know exactly what's covered and what's not.
It's also a good idea to review your carpenters insurance coverage every year or so to make sure it still meets your needs. As your business grows, your coverage should grow with it.
One day, you may find that your business has expanded and you require additional liability insurance coverage to protect your assets adequately. It's important to re-evaluate your policy periodically to ensure that you have the necessary coverage to mitigate any future risks.
4 Best General Liability Insurers for Carpenters
Now that you know a thing or two about carpenter insurance, we can now match you with some of the top providers of GLI for carpenters listed below.
Hiscox
Hiscox is one of the leading providers of small business owner insurance in the United States, and they offer some of the best coverage options for a carpenter. Hiscox's carpentry business insurance policies start at $40 per month, and they best suit businesses that have multiple employees.
Hiscox is also more traditional as they use offline channels to communicate with their clients, specifically phone and post, although they also have an email address available.
The company is a great choice for carpenters who are looking for comprehensive coverage and excellent customer service. However, because of their experience and business size, they might be better suited for an established carpentry business as their premiums can be on the steeper side.
Thimble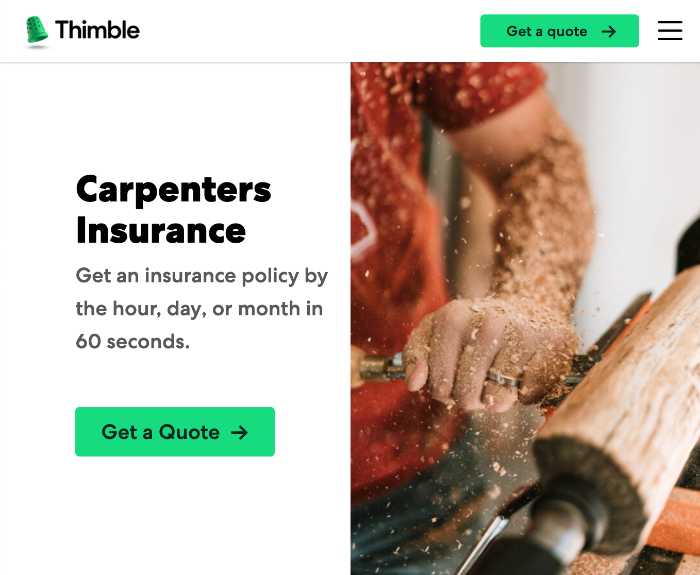 Starting at $17 a month, Thimble is one of the most affordable carpenter liability insurers. In addition to offering competitive rates, Thimble also has a great mobile app that makes it easy to manage your policy and submit claims.
Thimble is an excellent choice for carpenters who are looking for budget-friendly coverage especially if they deliver on-demand services by the job, hour, day, week, or month because Thimble provides short-term liability insurance coverage.
NEXT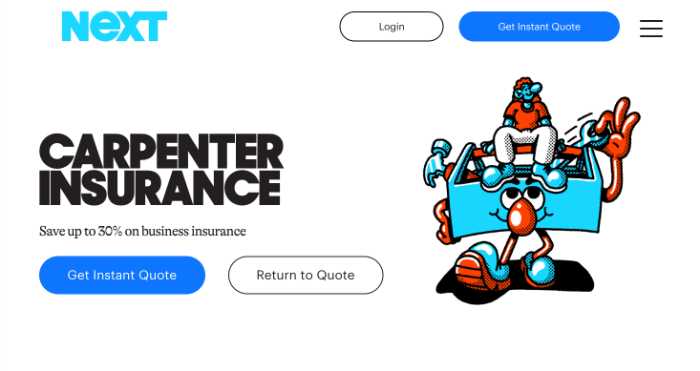 NEXT Insurance offers affordable carpenter liability insurance starting at $11 per month.
NEXT is a great choice for carpenters who are looking for comprehensive coverage and easy-to-use digital tools. Their website and mobile app make it easy to manage your policy and submit claims.
When you access NEXT through their site or app, you will learn of their packages for different business sizes categorized by profession so there is something for anyone whether you're looking to start or have already been doing carpentry work for longer.
biBERK
biBERK is a great choice for carpenter liability insurance coverage. They focus on smaller businesses and have straightforward processes so if you are only starting out, this Berkshire Hathaway company would be the way to go.
They are also a direct provider that could save you up to 20% on your premiums by removing the commissions for brokers, and they include rough carpentry and finish carpentry in their roster of industries they specialize in.
biBERK was especially developed to make insurance modern so they combine insurance agents reachable through phone and email and technology for reporting claims, paying for policies, and issuing certificates.
Simply Business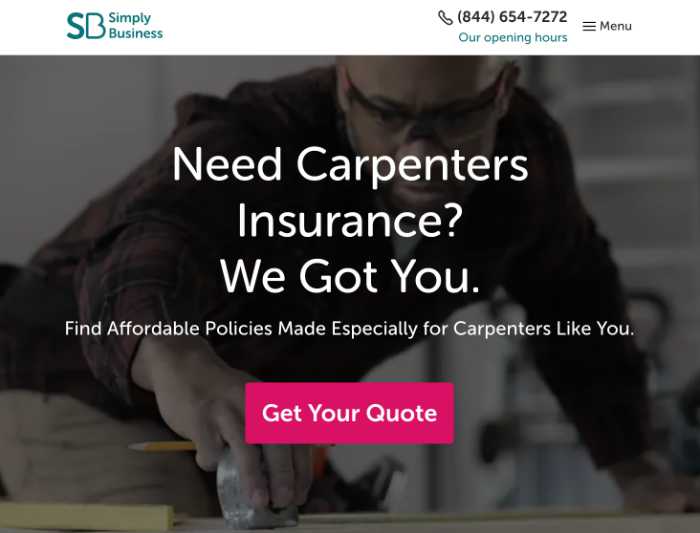 Simply Business is a leading small business insurance broker in the United Kingdom. They offer a wide range of insurance products, including general liability insurance for carpenters. Simply Business's policies start at £5 per month, and they offer discounts for businesses of any size from LLCs and the self-employed.
Simply Business is a great choice for comprehensive carpenter insurance coverage and excellent customer service.
The Bottom Line
One day, you might find yourself facing a lawsuit for damages or injuries caused by your carpentry work, which is why having general liability insurance is crucial.
The cost of general liability insurance for carpenters will vary depending on the size of your business, the type of work you do, and the location of your business. However, you can expect to pay between $30 and $100 per month for a policy.
When shopping for carpenter insurance, be sure to compare quotes from multiple insurers to find the best coverage at the most affordable price. Also, be sure to read the policy carefully to understand what's covered and what's not.
Frequently Asked Questions
What types of insurance do carpenters typically need?
Carpenters typically need several insurance types. These include general liability insurance for potential accidents on-site, workers' compensation for employee injuries, commercial auto insurance for work-related transportation, and tools and equipment coverage to insure their tools against theft or damage.
Is workers' compensation mandatory for carpenters?
Workers' compensation is mandatory for carpenters in most states if they employ others. It covers medical expenses and lost wages for work-related injuries. However, regulations can vary, so checking state-specific laws is essential.
How can carpenters manage the costs of insurance premiums?
Carpenters can manage insurance costs in several ways. Bundling multiple insurance policies often results in discounts. Additionally, maintaining safety standards reduces the likelihood of claims, which can keep premiums down. Choosing a provider experienced in carpentry coverage can also offer tailored, cost-effective solutions.
Does carpenter's insurance cover damage to tools and equipment?
Carpenter's insurance can include tools and equipment coverage, which compensates for the theft, loss, or damage of tools. This is an optional addition but can be beneficial given the high costs associated with carpentry equipment.
What's the difference between general liability and professional liability insurance for carpenters?
General liability insurance covers physical injuries or property damage on a job site. In contrast, professional liability insurance, often referred to as errors and omissions, deals with claims related to the quality of the carpentry service or advice given.
How does commercial auto insurance work for carpenters?
Commercial auto insurance is designed for vehicles used for business tasks. For carpenters, it provides coverage for any damages, injuries, or liabilities that may arise when using a vehicle for work-related activities.
Do I need insurance if I'm a self-employed carpenter without employees?
Even for self-employed carpenters without employees, insurance is advisable. General liability can protect against potential lawsuits from property damage or injuries. And tools and equipment coverage can safeguard valuable assets.
Can I adjust my insurance coverage as my carpentry business grows?
Yes, insurance coverage can be adjusted as the business changes. It's essential to periodically review policies to ensure they match current business needs, especially as a company expands or takes on more significant projects.
Does carpenter's insurance cover completed projects and their potential defects?
Many general liability insurance policies include completed operations coverage. This means that once a carpentry project is finished, the insurance can cover claims arising from defects or issues linked to the work done.
How do I choose the right insurance provider for my carpentry business?
When selecting an insurance provider, carpenters should consider a few critical factors. Experience in the carpentry sector is crucial. It's also beneficial to compare quotes from different providers, assess their claims handling reputation, and review the scope of coverage options offered.