Dog Walking Insurance Provides Paw-tection Against Legal Liability Claims
Last Updated on April 18, 2023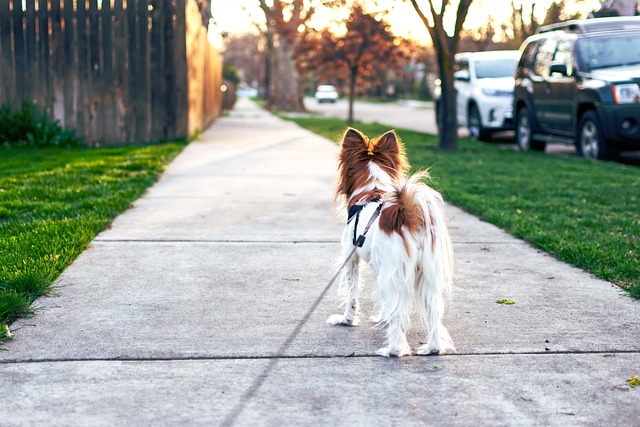 As a dog walker, your heart is overflowing with love and devotion for your furry friends, but the truth is that accidents can happen. Despite your expertise and commitment to keeping your canine clients safe on every walk, mishaps like dog bites can happen to even the most responsible pet care pros.
It's gut-wrenching to think about, but it's imperative to protect your business from legal liability costs or other headaches that may come from an unexpected accident. With dog walking insurance, you can have peace of mind knowing that you'll be covered, no matter how many dogs are in your care.
For those who take their dog walking business seriously, insurance is a must-have for safeguarding against any potential liability accidents that may arise. Don't take chances with your livelihood – get the protection you need!
Why is Dog Walking Insurance So Important?
Walking dogs brings joy and fulfillment, but it's important to be prepared for the unexpected. You take on the responsibility of someone else's beloved furry friend and the potential dangers that come with it. The thought of something happening to either you, the pet or someone else during a walk is a nightmare for any passionate dog walker.
But, with dog walkers insurance, you can shield yourself and your business from any accidents that may occur. It provides a safety net, covering medical expenses if anyone is hurt and offering liability coverage if someone other than you and your client is affected by an incident involving the client's dog.
A Dog Walking Nightmare Scenario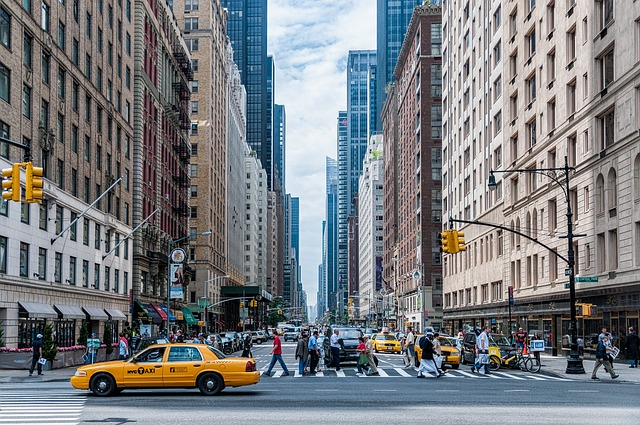 Imagine a bustling city, with dogs of all shapes and sizes eagerly awaiting their daily walks. Among them is a dog walker, who seems to have a special bond with the furry creatures in their care. They set off into the streets, with leashes in hand and tails wagging. But just as they're about to round the corner, disaster strikes.
En route to the dog park, one of the dogs gets loose and causes a commotion, injuring a passerby and damaging a nearby car. The dog walker is horrified and apologetic, but as they try to make things right, they realize they don't have liability insurance. Without it, they're personally liable for the accident and its consequences.
The injured person's medical bills are mounting and the car owner is demanding compensation. The dog walker could be facing financial ruin, all because they failed to get the necessary coverage. It's a cautionary tale for all dog walkers and pet sitters, who need to have liability insurance to protect themselves and their clients from the unexpected.
Dog Walkers Insurance Shield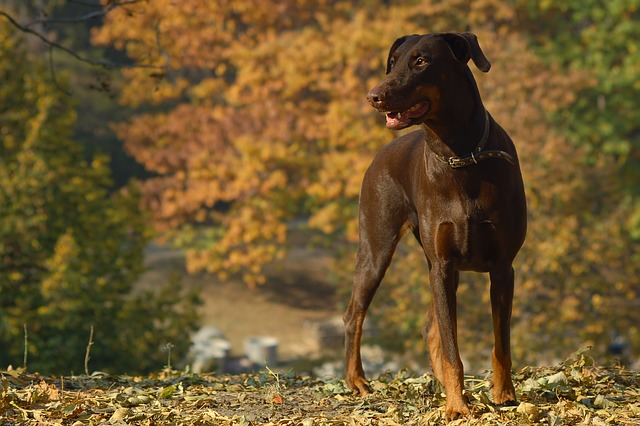 Getting dog walkers insurance is a must-have for anyone with a dog walking business. Not only does it provide a layer of protection from any harm that may occur while on the job, but it also offers liability coverage in the event someone else is hurt because of an incident involving your client's dog, as well as protects against property damage.
Without it, pro pup walkers put themselves in a precarious situation where legal action could be taken against them and expensive fines could be incurred due to a lack of necessary precautionary measures.
3 Real Risks of Foregoing Dog Walkers Insurance
Being a dog walker can be a wonderfully rewarding job, but it's also important to ensure that you're properly covered before taking on clients. Without insurance, a pet walker may find themselves in an extremely challenging situation if something unexpected were to happen, even if they're only walking the dog for an hour or two.
Liability incidents such as a loose pooch causing an accident or medical expenses that need to be paid all become responsibilities of the uninsured dog walker and can lead to immense financial strain.
As such, it's immensely important for any responsible professional to carry the proper insurance protection to protect themselves and their clients from such risks.
3 Major Uninsured Dog Walker Coverage Risks
Personal Liability: The risk of being personally responsible for paying for damages or medical bills caused by an accident involving one of their dogs. As a business owner, it's crucial to cover these costs and avoid personal financial ruin.
Financial Ruin: The possibility of facing financial ruin because of an accident that wasn't their fault. Without insurance, pro walkers put their financial stability at risk.
Stress and Anxiety: The stress and anxiety of not having the proper liability coverage can impact a dog walker's well-being and business. Providing coverage for themselves and their clients eliminates this worry and promotes peace of mind.
It's essential for doggie walkers to understand the risks they face and take steps to protect themselves and their clients by purchasing comprehensive liability insurance coverage. Don't let the fear of the unknown keep you from providing the care and love your furry clients deserve.
What is Not Covered by Dog Walking Insurance?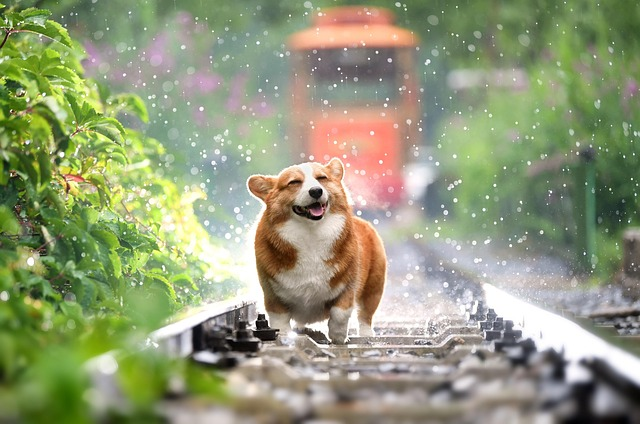 Dog walking insurance covers claims arising from bodily injury, property damage, and legal costs associated with those matters. However, it's important to note that dog walker insurance policies typically do not cover intentional harm, theft of personal belongings by the pet or clients, or in some cases, aggressive or biting canine behavior.
Pet sitting business owners must therefore take extra caution when selecting a liability policy – reading the terms thoroughly is always recommended.
Additionally, potential customers and clients may inquire about what sort of insurance coverage is included – ensure you are fully prepared to discuss this important subject.
Dog Walking Insurance Cost Factors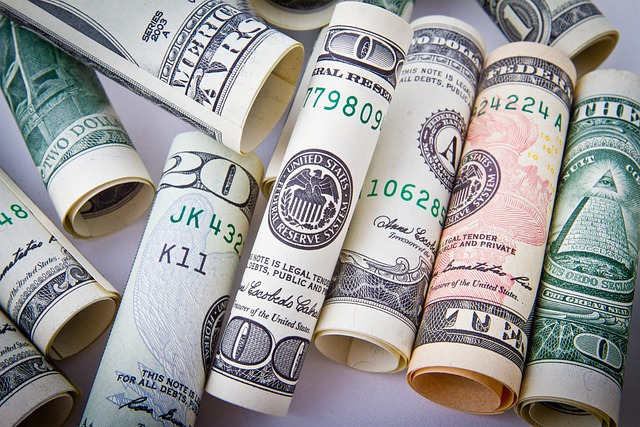 Owning a dog walking business can be incredibly rewarding, but it also comes with risks. That's why dog walking insurance is essential to provide the necessary financial protection and safeguard you from potential liability claims against your dog walking service.
While different insurers offer different policies at varying prices, several factors determine the cost of insurance for dog walkers including the location and type of liability coverage desired.
Average Dog Walking Business Insurance Premiums
Generally speaking, business insurance costs range from $200 per year for basic coverage to $500 per year for more comprehensive plans.
Although this may seem expensive, the good news is that most of these costs can be tax deductible, meaning that opting for dog walker insurance can actually save you money in the long run.
Choosing the Right Dog Walking Insurance Policy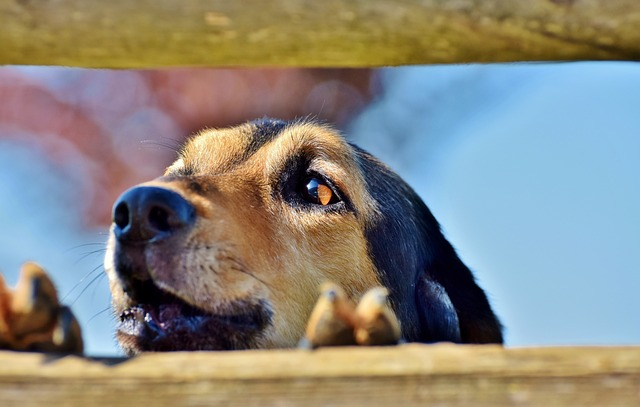 As passionate dog walkers, our top priority is ensuring the safety and well-being of our furry clients. It is with this in mind that having the right professional dog walker insurance policy is so crucial.
The thought of unexpected accidents or incidents causing harm to our canine friends or even our own well-being can be overwhelming, but with the proper coverage, we can rest easy.
Careful consideration must be taken when selecting a policy, taking into account the number of dogs in our care, where we'll be providing our services, and making sure that all potential risks related to dog walking are covered.
Reading through policy details and liability exclusions can be time-consuming, but it is an essential step in finding the right policy that fits unique needs and budget.
With the peace of mind that comes with having the right insurance coverage, we can focus on delivering the best possible care for our client's pet.
Filing a Dog Walking Insurance Claim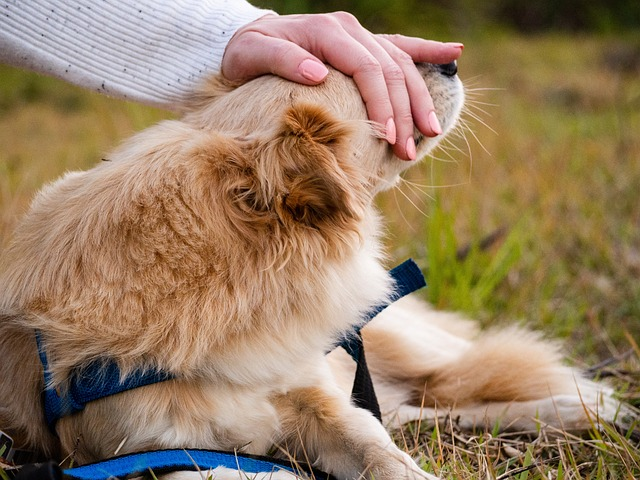 As a pet care professional, general liability pet care insurance is essential for your budding enterprise if you don't want any potential incident to leave you out of pocket.
Dog walking insurance protects you from being held responsible for property damage, any accidents or bodily injury, or pet-related illness that may happen during the walk.
Should something occur necessitating a claim filing, pet sitters should follow their policy instructions closely; this may involve contacting the pet care insurer and providing medical attention and required documentation from related incidents.
Although it's not something anyone likes to think about, pet care insurance offers much-needed financial and legal protection for you in the event of an accident or injury.
Misconceptions About Dog Walking Insurance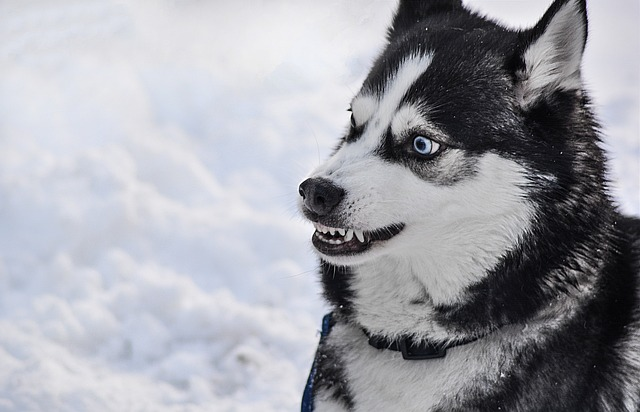 Dog walking insurance coverage is an incredibly important protection for pet care businesses. Without it, professional pet walkers can find themselves vulnerable to lawsuits and financial burdens.
While there are many misconceptions about insurance for dog walkers – such as mistakenly thinking the cost of coverage is too expensive or entirely unnecessary – it's essential to review your coverages and recognize the value of this strategy for your pet care business.
Find Affordable Business Owner Liability Coverage
The associated premiums are actually quite reasonable, finding cheap insurance that offers comprehensive coverage should not be a problem! This will give you peace of mind as a dog walker, knowing that whatever unforeseen obstacles, like vet bills, may arise in the future, you'll have the necessary protection for yourself and your four-legged customers.
4 Business Advantages of Having Dog Walking Insurance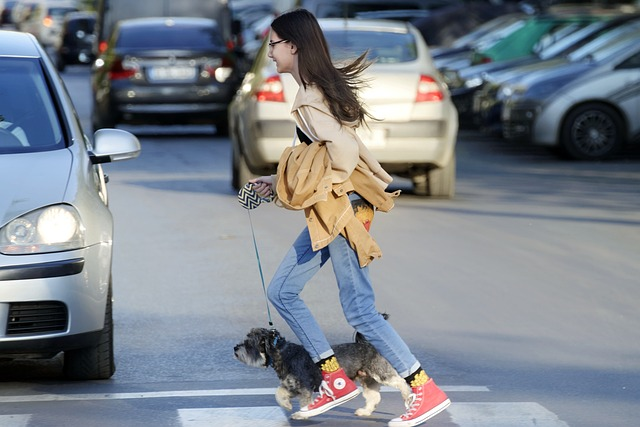 Protects Against Financial Losses
As a dog walking business owner, you're likely familiar with the risks associated with your profession. You can benefit from the protection against financial losses such as medical expenses, property damage, and third-party liability costs.
Peace of Mind
When it comes to dog walking, investing in business insurance with coverage tailored to your needs can give you confidence that both you and your dog owners are protected against any unforeseen consequences.
Insurance for professional dog walking businesses not only safeguard your finances but also provides you with peace of mind that can help put all anxieties to rest so that you can focus on feeling self-assured when performing critical business operations.
With this sense of security behind you, any cost involved in taking out business insurance for dog walkers will be more than made up for by the heightened satisfaction that results.
Plus, dog walking insurance cost differences are small and surprisingly affordable, making it well worth the investment to guarantee a safe and secure experience against liability claims for all parties involved.
Enhances Reputation
Having pet protection coverage in place is an essential element of any reputable dog walking business — it serves as an assurance to potential clients that their pet is being looked after with the utmost care and attention when they are not around.
Additionally, it will give pet owners the confidence to trust you as their pet walker and give your business the credibility it needs to succeed. By acquiring pet care insurance, business owners can not only gain the trust of their clients but also provide them with a sense of security that comes with protecting their beloved dogs.
Increases Business Opportunities
Dog walkers can take on more clients, who undoubtedly have pet insurance, without worrying about any financial burden that may arise from possible accidents or mishaps. Investing in general liability insurance will not only provide financial protection for you and your pet services business, but it also shows clients that you value their needs and are willing to go the extra mile to keep them and their dogs happy.
3 Top-Tier Dog Walking Business Insurers
NEXT Insurance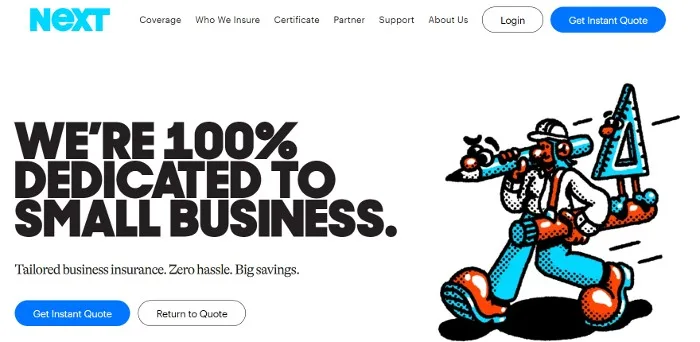 NEXT insurance is the perfect solution for small business owners looking for general liability insurance. With their fully-automated platform, you can explore and purchase customized coverage tailored to your specific needs as a pet walker.
Unlike traditional methods of buying insurance that often require tedious paperwork and long wait times, NEXT gives you immediate quotes and fast setup with no extra fees. Ultimately, this means more money in your pocket – with transparent and affordable premiums.
Not to mention, their customer support team is always available to help answer any questions you have along the way. Give yourself peace of mind and invest in NEXT for superior general liability protection for your business today.
Thimble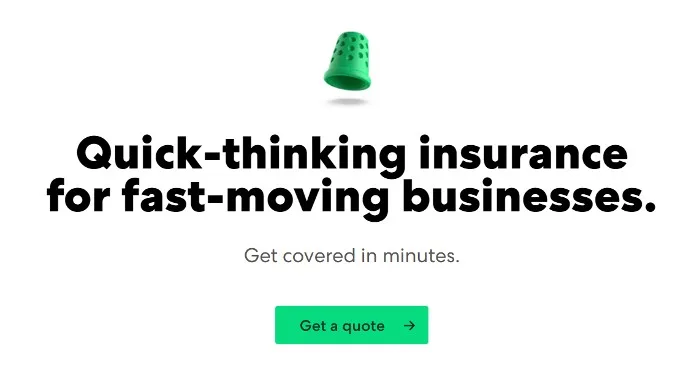 Thimble is revolutionizing the insurance game for small business owners. Their flexible (by the hour, day, or month), affordable policies are tailored to exactly what each operation needs – no more, no less. And with their user-friendly platform, they make it easy to purchase and manage coverage so entrepreneurs can spend less time managing policies and more time actually running their businesses.
Thimble's unbeatable commitment to customer service excellence gives them an edge over the competition, too – you always know what you're getting with honest transparency about coverage options. Whether you're just starting out or a seasoned veteran of the industry, Thimble has something for everyone!
Hiscox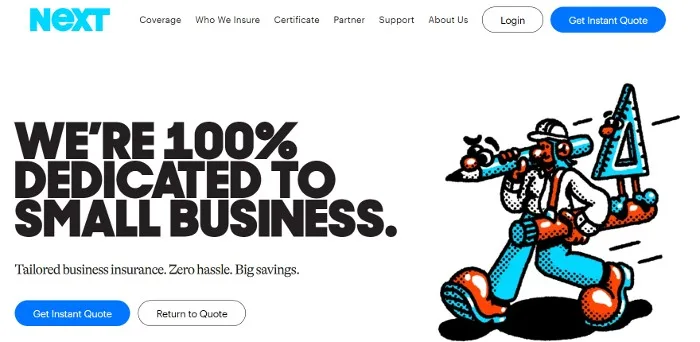 With Hiscox insurance, small business owners can trust that their businesses are covered in any situation. Hiscox has over a hundred years of experience in the industry which gives them unmatched insight into the specific needs of this sector. Each policy is customized for individualized protection and tailored coverage requirements.
What's more, customers can rely on the intuitive web platform and friendly customer service to get them through the process as effortlessly as possible. Hiscox offers peace of mind by providing comprehensive liability protection without sacrificing quality service.
Conclusion: Invest in Insurance for Your Sake and Your Clients'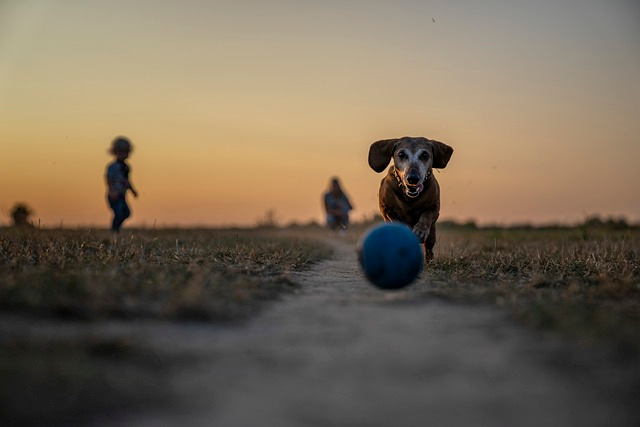 Purchasing dog walking insurance policies is a vital step toward securing a peaceful future for pet care professionals. Having this coverage not only protects you against any unexpected and costly claims that may arise from accidents during walks, but it also provides a sense of comfort and security that allows you to fully immerse yourself in the joy of running your own company.
While it may take some effort to find the best dog walking insurance prices, coverage, and terms, the peace of mind that comes with having proper business insurance protection is truly priceless.
Whether you're dog training, pet sitting, or loving pet boarders, don't leave the success of your business to chance. Investing in general liability insurance now can provide much-needed security for the future and ensure that you can continue to bring joy to both dogs and their owners.