In today's fast-changing world, one of the biggest concerns that people have is maintaining their standard of living as well as their source of income. With rising inflation and changes in the job market, many people feel that they need to protect their financial security and preserve their purchasing power against unforeseen events. Businesses, in particular, turn to insurance companies to provide them with a safety net from losses and damages.
One company that specializes in property and casualty protection is Chubb.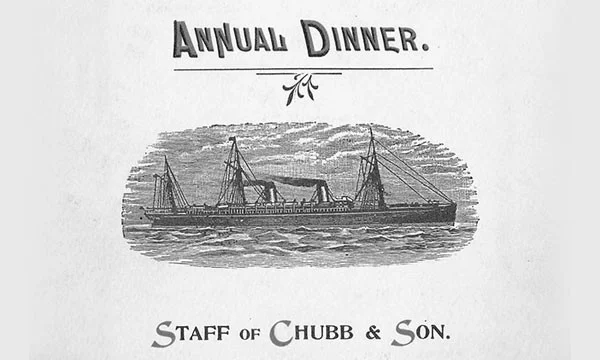 Photo Credit: Chubb
Started in 1882, Chubb is a corporation that first focused on insuring ships and cargoes. Today, they are the largest property and casualty insurance company in the world, covering very specific risks such as political risk for overseas companies, car collisions, and even product recall for goods already sold in markets.
Chubb's policies are tailored to the specific needs and industries of its clients and could even extend globally as they are the widest-reaching insurer operating in 54 territories. Their insurance products could then could be a valuable investment for small businesses with unique risks and are growing to be respected names in their respective industries.
For this reason, today, we will be looking at Chubb small business insurance, its various forms, pros and cons, cost, and even alternatives to evaluate this established provider. With these, we hope to help you decide whether this specific provider is a good fit for your small business and guide you with their processes should you decide to get insured by them.
Table of Contents
The Significance of Insurance Specifically for Small Businesses
Chubb's Coverage Offerings
Where are These Coverages Available?
How is Product Recall Different from Product Liability?
How Much Does a Policy from Chubb Cost?
How to Get a Quote from Chubb
Positive Reviews
Negative Reviews
Chubb Small Business Insurance Rating
Chubb's Claims Process
Three Other Options to Chubb You May Want to Consider
Bottom Line
FAQs
The Significance of Insurance Specifically for Small Businesses
We briefly discussed in the previous section how property and casualty insurance is significant for individuals nowadays. But, this form of protection would also be useful for businesses, specifically those that transport cargo and are vulnerable to natural phenomena.
As a matter of fact, small businesses often need multiple types of coverage despite their size because of the multiple risks they encounter in their daily operations. As an owner, these are surely not unfamiliar to you.
To cite an example, a company may suffer an unexpected fire that destroys its assets. In this case, having a property policy from Chubb can help enable it to recover more quickly and even stay in business.
There are also more meticulous risks such as those involved in data handling, which will require other forms of coverage. For instance, professionals who handle sensitive client information are always in danger of a breach. In such cases, having Chubb small business insurance could come in handy because it acts as a shield by preventively identifying potential dangers and taking measures to address them through consulting with a specialist.
Furthermore, insurance also acts as a binder between you and your clients, reassuring them of their safety in dealing with your company while safeguarding you from transactional risk. This trust can translate to better partnerships and even more customers.
Overall, then, this is a valuable tool for small businesses looking to safeguard their valuables and secure their growth in today's competitive market.
Chubb's Coverage Offerings
On the topic of multiple types of protection, Chubb offers these to businesses by industry or category to review. To avoid the possibility of overlaps, we list Chubb's coverage offerings by category below.
Accident and Health Insurance: From coverage for a new strain of coronavirus, to managing risk related to global travel and specific occupation, Chubb has a wide range of coverage for accidents and health issues.
Commercial General Liability Insurance: This is "the first line of defense" of small businesses, as Chubb describes it because it protects them from common business risks such as accidents within their premises and damages to other people's property. A global extension of your general liability insurance is also possible when you get insured by this specific company.
Cyber Insurance: Chubb offers cyber liability protection, which protects the business from data breaches and other technology-related risks. Cyber insurance is essential for companies that handle sensitive information as this coverage includes crisis management costs for the aftermath of a cyber attack. Such companies include those in the healthcare and financial industries.
Environmental Insurance: The company protects against pollution liabilities, remediation costs, and other impacts that are not included in traditional coverages. Companies that could benefit from having environmental insurance include those in the energy and manufacturing industries.
Global Casualty: Sometimes called multinational insurance, this is useful for companies that deal with foreign risks and exposures. Examples of such enterprises could be those involved in construction with international clients and those that manufacture products for global distribution.
Management Liability: This covers representations and warranties, tax liabilities, and other exposures such as transactional risk.
Marine Insurance: As a property and casualty expert, Chubb offers coverage for inland and ocean marine cargo and even facilities.
Medical Liability: This protects hospitals and other healthcare providers from the unique risks that come with rendering medical services.
Product Recall: This covers all products from appliance components to consumable goods and helps you address the lost time and other resources from the process.
Professional Liability: Also known as errors and omissions or E&O, this protects against negligence and mistakes in specific expertise and skill-based industries such as financial services, technology, media/entertainment, and engineering.
Commercial Property Insurance: This covers property damage and loss either from fire, theft, and other events, with coverages for both the building and its contents.
Workers' Compensation Insurance: This is necessary for businesses that have employees, as it covers the medical expenses and lost wages of an injured worker during work-related accidents.
Business Owners' Policy: Chubb's Business Owner's Policy (BOP) covers property and liability with optional additions such as that for employment practices, data, and crime.
Trade Credit and Political Risk: This coverage offers protection against losses from unpaid customer debts and risks relating to government action or civil unrest.
Umbrella and Excess Casualty: This insurance is designed to extend the limits of your primary liability coverage and protect against catastrophic losses.
This insurer also offers other forms of protection for small businesses including reinsurers, counting surety bonds to guarantee your customers the completion of your services, compensation workplace benefits for brokers, employers, and policyholders, and Chubb commercial insurance packages to cover usual business issues such as equipment breakdown and other technology-related problems.
Overall, Chubb small business insurance options are comprehensive and will you against common and specialized risks. Their global coverage, tailored policies, and added services make them a top choice for companies seeking comprehensive protection.
Where are These Coverages Available?
With over 34,000 employees and operations in 54 countries, you are sure to find Chubb's coverage options in numerous locations worldwide. However, to know more about available coverages in your specific location and industry, we suggest reaching out to them directly through their website.
How is Product Recall Different from Product Liability?
One of the unique offerings from Chubb is product recall insurance coverage.
If a product causes harm or injury to consumers, the business may be faced with legal expenses and damage claims from those affected. To offset some of these costs, many companies choose to invest in product liability. But, in the less grave but potentially costly instance wherein a customer is or customers are unsatisfied with a product or your team decides that it should be withdrawn, product recall insurance helps small businesses avoid suffering from lost time and resources in replacing their products or removing them from shelves.
One example of a company that could benefit from this type of insurance is a manufacturer of consumer electronics. Consumer demands are always fluctuating, which makes it hard for manufacturers to keep their products updated and on shelves. Even tiny changes in production methods or raw material providers can make last year's models null and void practically overnight.
With product recall insurance, manufacturers would have peace of mind knowing that they could withstand a focused product recall without incurring significant financial losses. Moreover, they would be able to recover more quickly after such an event by receiving compensation related to remedial work and the cost of replacing existing inventory.
In sum, product recall insurance provides valuable protection against unforeseen events that could be costly, especially relating to products that have already been mass-produced and shared with consumers. As such, it has the potential to improve business operations for many organizations in a variety of industries.
How Much Does a Policy from Chubb Cost?
Chubb offers customizable coverage options for small businesses to protect against a range of potential risks and losses. With global operations and a commitment to exceptional customer service, Chubb is a trusted provider for many small business insurance customers.
The cost of commercial insurance policies from Chubb will vary depending on the specific coverages and limits chosen, as well as factors such as the size, location, and industry of your business. For example, a small retail store with one location may have different insurance needs and therefore pay a different premium than a tech startup that offers services beyond the United States.
How to Get a Quote from Chubb
In order to receive a quote from Chubb, small business owners can reach out directly through their website.

Additionally, there are also independent agents who work with Chubb and can provide quotes and assist in selecting appropriate coverage options for your unique business needs. To find an agent near you, you can go to their "Find an Agent" page and enter your location.
Chubb Small Business Insurance Rating
Chubb's primary companies boast excellent financial ratings of AA from Standard & Poor's and A++ (Superior) from AM Best.
Chubb's Claims Process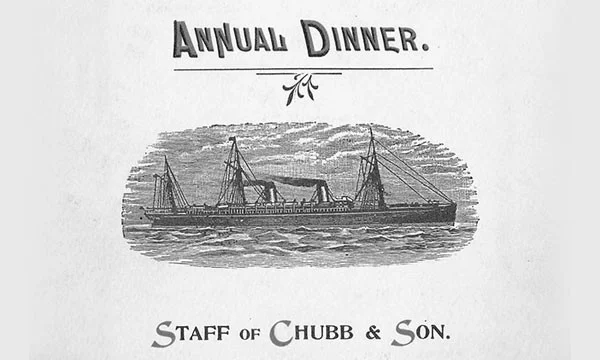 Chubb has a Claims Immediate Solutions Team to process submitted claims. Their line is 1-800-CLAIMS-0 for business claims and 1-800-699-9916 for those relating to workers' compensation.
Three Other Options to Chubb You May Want to Consider
When it comes to solid financial standing and customizable coverage options, you could not go wrong with Chubb small business insurance. However, other leading providers may also be worth considering, such as The Hartford, Travelers, and State Farm.
The Hartford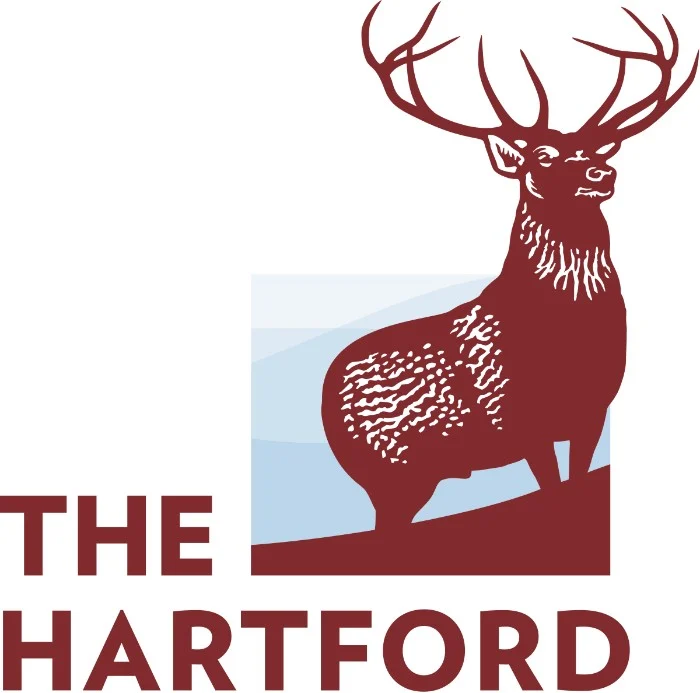 Started as a fire insurance company, The Hartford also understands the value of properties for homeowners and, of course, small businesses.
If you would like a faster quote for your specific needs, The Hartford provides online estimates as well as a contact number for potential clients, while Chubb requires for small business owners to get connected with an independent agent that sells Chubb's products in their area.
The Hartford could be a more sensible option for self-employed workers and starting and smaller enterprises because this company offers coverages such as business income insurance, commercial flood insurance, commercial auto insurance, and home-based business insurance, which would be useful for those who have one or a few locations only.
Travelers

Travelers offers both personal and business insurance, as well as coverages and solutions to help you deal with both challenges and opportunities. These take the form of risk control, premium audits based on market conditions, and risk management information services that utilize the advanced technology to analyze elements that can impact your operations.
Travelers too has a high rating from AM Best with an A++ score in processing claims.
If you work in more traditional industries involving vehicles such as trucks and have a few pieces of equipment for your operations, Travelers could help you not only safeguard your assets and activities but also with resources to scale your risks and necessary coverages. However, if you operate a more specialized small business such as working in tech and energy or services for healthcare, Chubb would have extensive coverage for your specific operations.
State Farm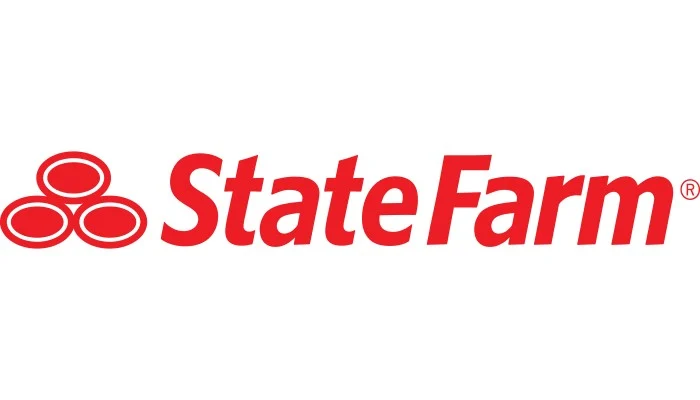 State Farm insures over 300 professions and offers important coverages such as a BOP and protection for commercial vehicles and buildings under construction. They are known for being the largest auto insurance company in the United States and are also rated A++ or Superior by AM Best.
Although State Farm offers a smaller number of products than Chubb (specifically, commercial auto liability, general and professional liability, business owner's policies, worker's compensation, surety and fidelity bonds, and builder's risk insurance), in 2022, State Farm ranked the highest in overall customer satisfaction with Chubb only coming as a close second for small businesses. This is according to J.D. Power's 2022 Small Commercial Insurance Study.
Bottom Line
When it comes to protecting yourself and your property, insurance is essential. Not only does it provide a safety net in the event of unexpected accidents or catastrophes, but it also helps you to mitigate risk and protect your valuable assets. Whether you are looking for home, car, or business protection, choosing a reliable provider like Chubb is key.
With decades of experience and state-of-the-art technology, Chubb offers security and protection that other providers simply can't match. So if you want peace of mind when it comes to keeping your loved ones and your belongings safe and secure, consider trusting Chubb for all your insurance needs. After all, with Chubb on your side, you really can rest easy.